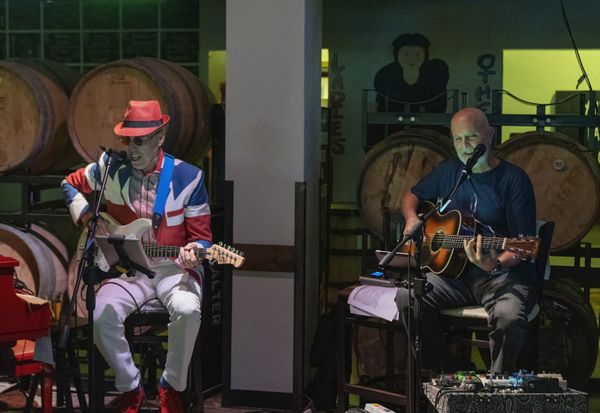 Invasion Duo is comprised of two seasoned musicians performing unique, bare bones interpretations of early 60's British rock & pop tunes.
Artists we cover include The Beatles, The Stones, The Yardbirds, The Animals, The Searchers, Rod Stewart, The Bee Gees, Peter & Gordon .... etc.
We specialize in providing high quality performances for private functions and venues of all types and sizes.
ROB, (Lead guitar, lead vocals)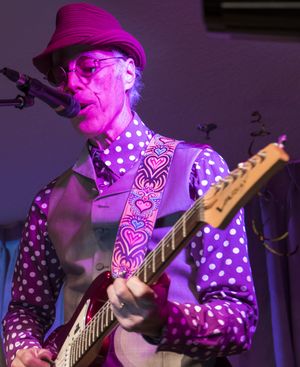 Rob is a child of the '60's - nuff said! Bitten by the rock n roll bug and the British Invasion he forged a career as a professional musician performing and recording as a band member with Brits, Foghat and Ian Hunter (Mott the Hoople) to name a few.
Later in life Rob joined Bob Garfield to create the blues-rockin' band Blue House who released a CD that went #1 on the XM Bluesville channel, followed by most recently, a stint in the popular South Florida band Orange Sunshine (a Tribute to the '60's). Rob has now gone full circle and is back to doing what he initially set out to do - play some cool songs from an incredible moment in musical history!! 
BOB, click link (Guitar/Vocals)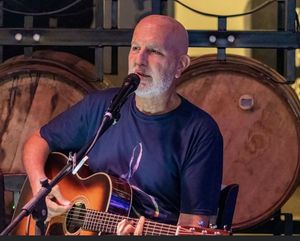 Over the past 30 years Bob has played in a variety of projects including a 7 piece classic rock band, a rockin' blues band (Blue House) & an acoustic based rock trio (Rockoustic). He has shared the stage with Dion DiMucci (Dion & the Belmonts), Roger Earl (founding member of Fog Hat) & Mario Inchausti (professional musician who toured internationally with Shakira) among others.
Bob cannot envision a world without music. His passion for music, whether playing, listening or watching others perform is unparalleled.